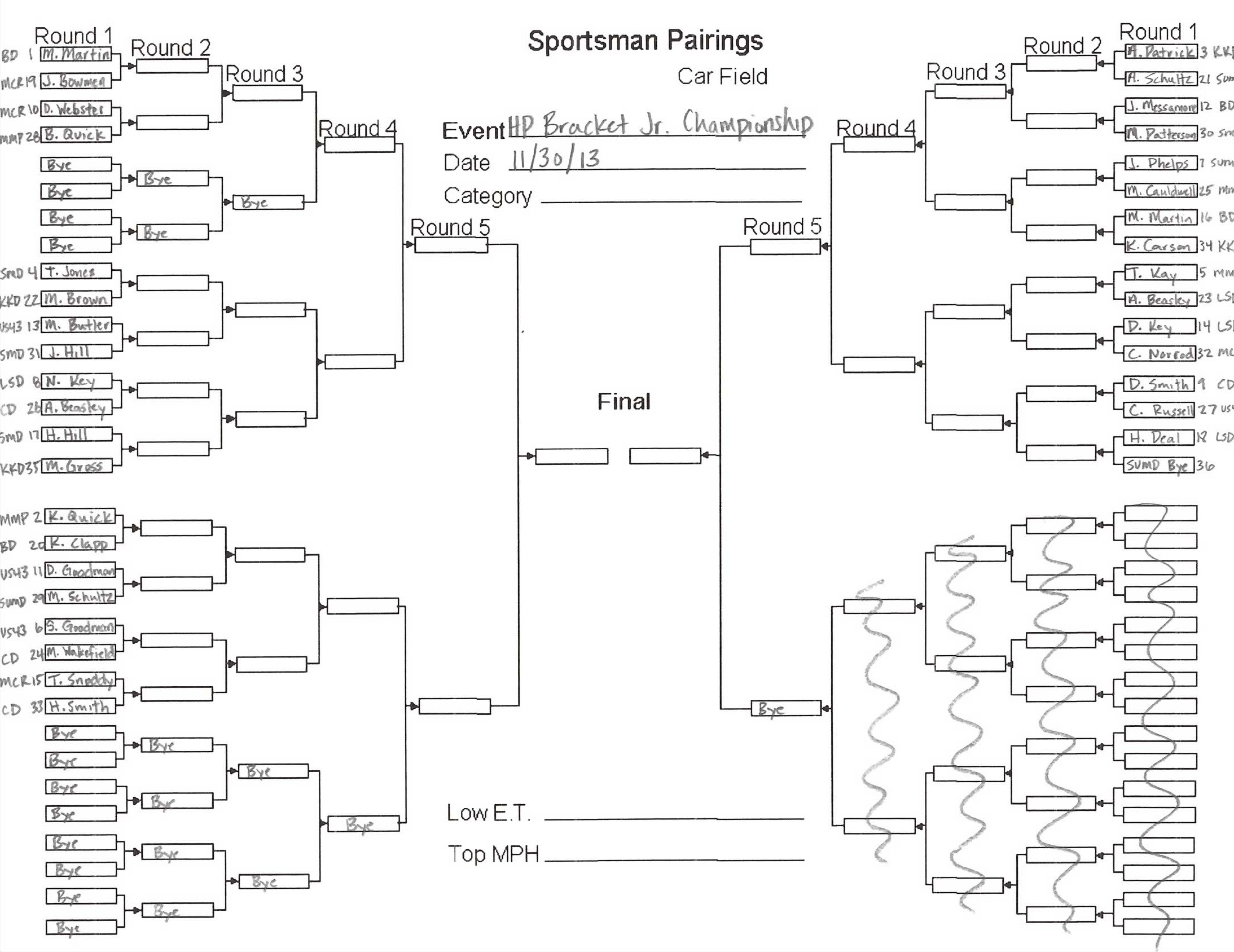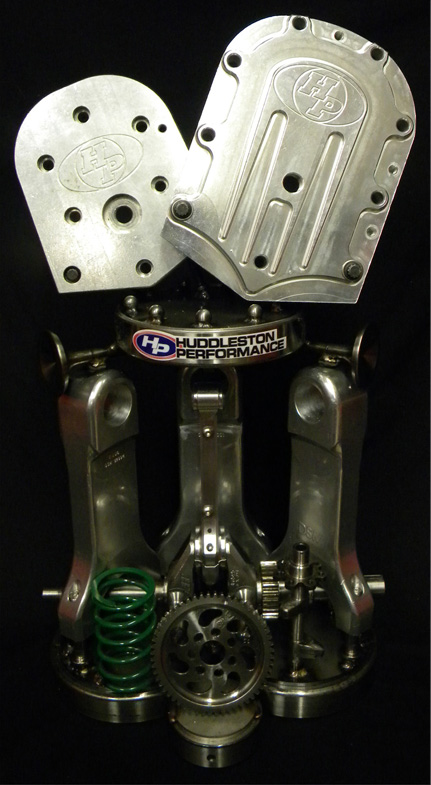 2013 HP Championship Trophy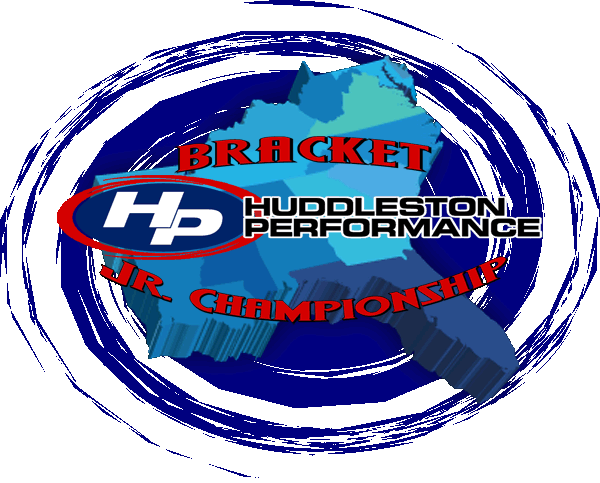 The Huddleston Performance Bracket Jr. Championship is back for 2013! The format will be very similar to 2012, with us crowning a new HP Bracket Jr. Champion at this year's SEJRA Tindle Enterprises Left-Over Nationals in Montgomery, AL. The race will be held November, 29th in conjunction with the SEJRA Event. We are currently working on the custom trophy for this season's champion, and are in conversations with many tracks to join for 2013! Below is the format for the Huddleston Performance Bracket Jr. Championship Program.
The Championship will take the best racers from all over the United States and put them into one race to crown the best in the south. This new program is designed to include every single race track, regardless of NHRA, IHRA, or no sanction. The following is how the program works:
1. Tracks from all over contact Huddleston Performance to sign up for the program. Tracks will pay a small fee to be included, but 100% of that fee goes into the pot for the race. Huddleston Performance does not take any money away from this program.
2. Once your local track has signed up, you simply go run your weekly points each week as you always would.
3. At the conclusion of the 2013 racing season, your racetrack submits its Top 4 points earners to Huddleston Performance. If your track breaks its Jr. Racers into Age Groups, they are still allotted 4 positions in the race. In the chance that you run 2 Age Groups, your track may send the Top 2 points earners from each Age Group. In the event of 3 Age Groups, you may send your 3 Champions and the track may decide how they want to select their 4 team member.
4. Once we have received the Top 4, we will send out formal invitations to each racer inviting them to the SEJRA Tindle Enterprises Left-Over Nationals at Montgomery Motorsports Park to participate in the HP Bracket Jr. Championship race.
5. By qualifying for the race, racers receive a FREE entry for the Driver and Car for the HP Championship race. Parents will have to purchase spectators passes, and tech cards for any additional races run.
6. The Huddleston Performance Bracket Jr. Championship race will be run as a All-Run event to truly crown a South-East Division Champion. The race winner will receive a large payday, a Championship Jacket, a Custom Championship Trophy, and bragging rights for all of 2014.
We already have a number of tracks from 2012 committed to this year's program, and we've been adding new ones to the list as well! Below are the current 2013 HP Bracket Jr. Championship entrants:
**Defending Champions** Montgomery MotorSports Park - Montgomery, AL
Music City Raceway - Nashville, TN
Beacon Dragway - Paducah, KY
U.S. 43 Dragway - Ethridge, TN
Sand Mountain Dragway - Section, AL
KilKare Dragway - Xenia, OH
Louisville Dragstrip - Louisville, AL
Sumerduck Dragway - Sumerduck, VA
Cottonwood Dragstrip - Cottonwood, AL
We are very happy to bring this new program to racers all over the south, we hope this creates a lot of opportunities for local racers to not only excel on the local level but also to showcase their talents to the entire South-East. We look forward to 2013 and seeing who is crowned the second Huddleston Performance Bracket Jr. Championship winner.
Lastly, be sure to check back to this page very often. We will be adding new tracks throughout the season and showcasing more of the prizes for this very special event. Also, the sanction of your track does not matter and the track does not have to pay the fee to enter. If you would like your track on the list, call today and we can discuss all the options to get you involved!