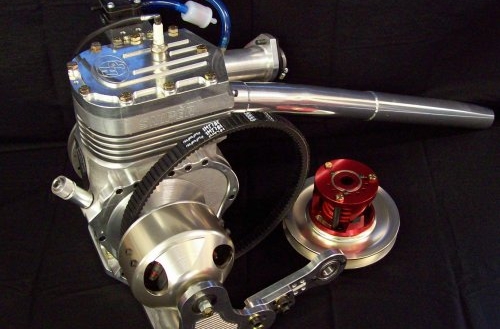 The 7.90 Sniper 3.50" Package is the newest in our line of packages. This engine combination is built for the racer who wants a reliable and quick combination, but doesn't want to carry the weight. Unlike our Sniper Heavy 3.50" combinations, our standard 3.50" motor is much more mild mannered in the camshaft and valve department. We have quietly been testing this combination for all of the 2010 racing season. The result was one of the most dominating bracket seasons ever by Rebakah Evans. In its first full season the 7.90 Sniper 3.50" package won 3 out of 7 SEJRA All-Run Bracket events, the SEJRA All-Run Championship, and the SEJRA Battle of the Best Championship.
The 7.90 Sniper 3.50" is the right package for most racers stepping into the 7.90 world today. Plenty of horsepower and unmatched consistency will give you a chance to bring home wins every time out.
The HP 7.90 Sniper 3.50" Package includes: HP 7.90 Sniper 3.50", HP Holeshot Series Holeshot Clutch, HP Dual Bearing Crank Support, and HP Jackshaft Support.
HP 7.90 Sniper 3.50" Package - $5,700.00