Huddleston Performance 7.90 Sniper XL Package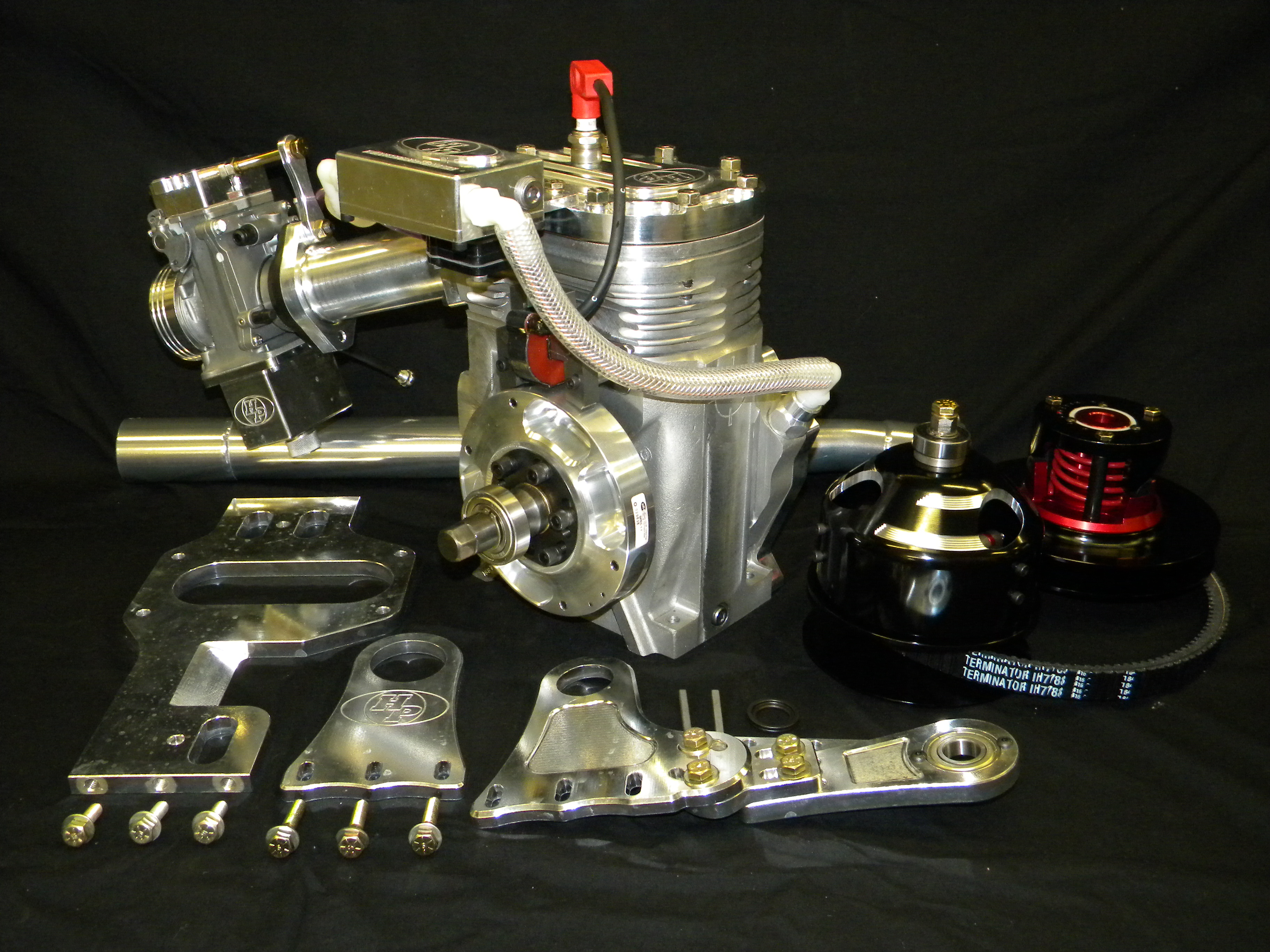 The Huddleston Performance Sniper XL 3 5/8" Package is capable of putting most any Jr. racer regardless of size in the 7's. For many this engine is capable of propelling them into the 6 second zone. This is the single quickest bracket motor available on the market today. It's big cubic inches, and great flowing ability allow it to reach horsepower levels only dreamed of by most. This combination is capable of 7.90's at well over 500 lbs of total weight.
Like all of our engines the HP 7.90 Sniper XL 3 5/8" uses an ARC Crank, Rod, and Flywheel. It has a custom ground HP Dyno Camshaft built to our specifications. We use titanium valves, beryllium copper seats, and Comp valve springs to ensure each motor lives a long life. The HP 7.90 Sniper XL 3 5/8" uses a CNC machined cylinder head, intake manifold, and some port work to keep each motor as close to identical as possible. We finish off the Sniper with an HP prepped 42 mm Mikuni Carb. and a Coated Header.
The HP 7.90 Sniper XL Packages includes: HP 7.90 Sniper XL 3 5/8" Engine, HP Holeshot Series Clutch, HP Dual Bearing Crank Support, and HP Jackshaft Support.
HP 7.90 Sniper XL 3 5/8" Package - $6,400.00