Huddleston Performance Shifting Gears in 2016, Marketing Efforts to Showcase Individual Events and Local Programs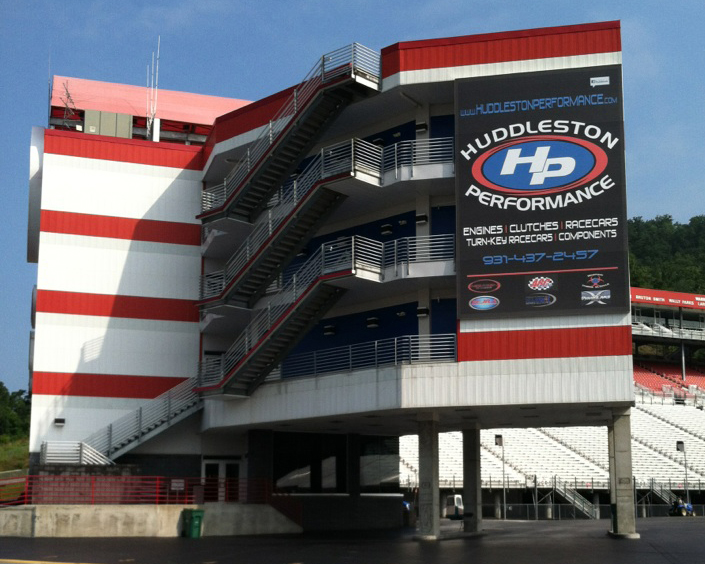 Here at Huddleston Performance we continuously look for the most beneficial ways to help the Jr. Dragster Sport. At the conclusion of each season we evaluate the various arenas we've supported to make sure we are maximizing our efforts. For the past season's those efforts have been based with a number of Series' related Marketing Partnerships. However, as with many marketing efforts, times change and the arena's we support need to change to reflect the world around us.
A time of change is upon us at Huddleston Performance, and we are extremely excited about the direction we are going for 2016. The 2016 season will see a shift for HP from Series based marketing efforts, to individual events and local program support this upcoming season. This change will allow us to spread our marketing resources to a number of venues, allowing us to help many more Jr. Racers throughout the country.
As is already evident through our newly formed partnership with Darlington Dragway, Huddleston Performance will be ramping up support of local programs. In addition to those programs we have many exciting events we will be involved with in 2016. Events like $2,000 to win guaranteed purses at Montgomery Raceway Park, involvement with Tulsa Raceway Park on a number of events, support of the DragCoverage.com Nationals Jr. Classes, and continuing to grow The Week at Thunder Valley with Bristol Dragway. These are just a few of the new opportunities we are exploring this season, and we will have full press releases on them in the coming weeks.
We are excited about the new direction of Huddleston Performance's marketing efforts in 2016. We are looking forward to reaching a number of new Jr. Racers, and helping to expand the horizon of those who have been around for many years now! Be sure to check back often over the coming weeks, as we have a lot of big announcements regarding events and local program support in 2016.
---
Huddleston Performance Joins New Team at Darlington Dragway as Jr. Dragster Title Sponsor in 2016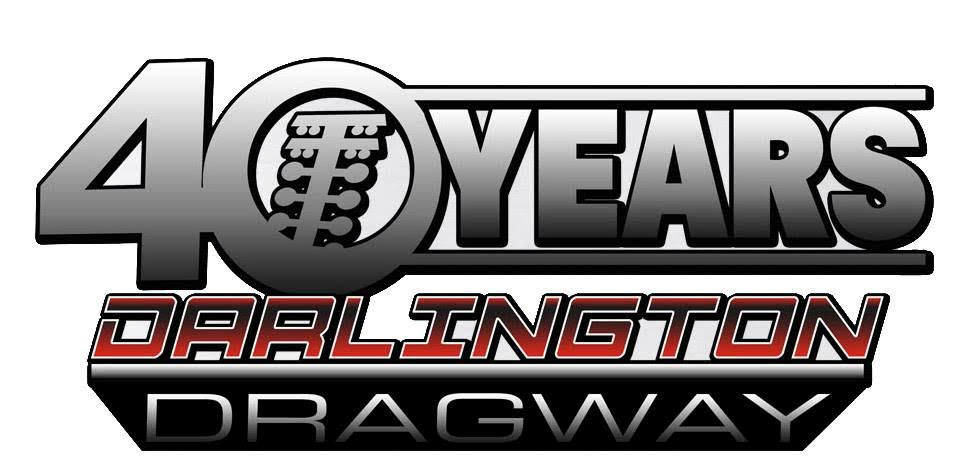 Huddleston Performance is proud to announce our involvement as the Title Sponsor of the Jr. Dragster program at the legendary Darlington Dragway in 2016. New ownership of the historic facility has brought many changes to not only the track, but the program being run in 2016.
The track is currently undergoing a number of improvements from the Miller Family who will be heading the ship moving forward. A Jr. Dragster family, the Miller's currently campaign an HP Turn-Key Car, and will be looking to grow the Darlington Dragway crowd back to its glory.
We're excited to be involved with a great family, track, and area to help grow their Jr. Program. We look forward to seeing Darlington Dragway become the historic destination from years past!
---
WCF Champion Ryan Mason Finishes Season Strong, Takes Home SCEDA Championship with HP 8.90 Sniper Jr. Package
Ryan Mason has had a dream 2015 season with his HP 8.90 Sniper Jr. Package. After collecting his first ever Western Conference Finals Championship, Ryan turned his attention to local championships. That focus would land him with the SCEDA Championship when the dust settled.
The SCEDA series goes to a number of tracks in Southern California. Ryan was able to march through tough fields at every event to grab himself the championship. After 3 race wins, and many runner-up and semi final finishes, Ryan was able to seal the deal for the championship!
Congratulations to Ryan and the entire Mason Family on a great 2015 season!
---
Allison Lloyd Caps Off Dominant 2015 Season, Grabs Third Championship with HP 7.90 Lite Package
If you have been watching the Huddleston Performance website any over the 2015 season, you have seen this young lady on here a number of times. Allison Lloyd has flat dominated her part of the country with her HP 7.90 Lite Package. She finished the season just as strongly as she began with yet another championship!
This time her championship run came at Richmond Dragway. Allison cleaned house at the Virginia based track, taking home multiple race wins, runner-ups, and semi final finishes to earn herself the track championship. This championship marks her third of 2015! A season which included 3 championships, 10 race wins, and a number of runner-up and semi final appearance is one to be proud of!
Congratulations to Allison and the entire Lloyd Team on an outstanding 2015 season!
---
Butler Performance Looks to Expand, Teams with Lowmad PX Entry for 2016 Season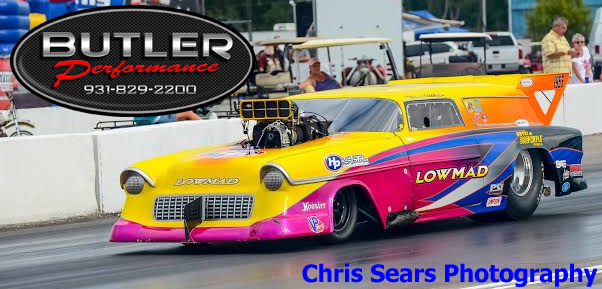 Butler Performance has long since been one of the top sources for high horsepower Pontiac and now LS combinations. Kings of the street, as proven by Street Outlaw Star "Big Chief", the Butler Performance team is looking to expand into the Pro Modified parts world in 2016. To tap this market they have joined forces with the Huddleston Performance Pro Extreme entry known as the "Lowmad".
The new partnership will see Butler Performance providing parts for the new AJPE 5.300 Hemi's going into the infamous wagon. It will also see them expanding their parts line up to supply many of the replacement parts within today's Pro Modified engines.
Lowmad Driver Thomas Huddleston is excited to help bring the Butler Performance Team into the Pro Modified ranks, "We're very pleased to announce our partnership with David and the guys at Butler Performance. We've known them a number of years through our Jr. Dragster ties, and have been discussing a partnership on the Lowmad for a few months now. Seeing their business grow to a point where we can hopefully help them from a marketing standpoint is exciting for all of us involved."
For full details on Butler Performance and their go fast products, visit them at www.ButlerPerformance.com and www.Butler-LS.com .
---
AJPE Joins Huddleston Performance Lowmad, 5.300 Hemi To Boost Historic Wagon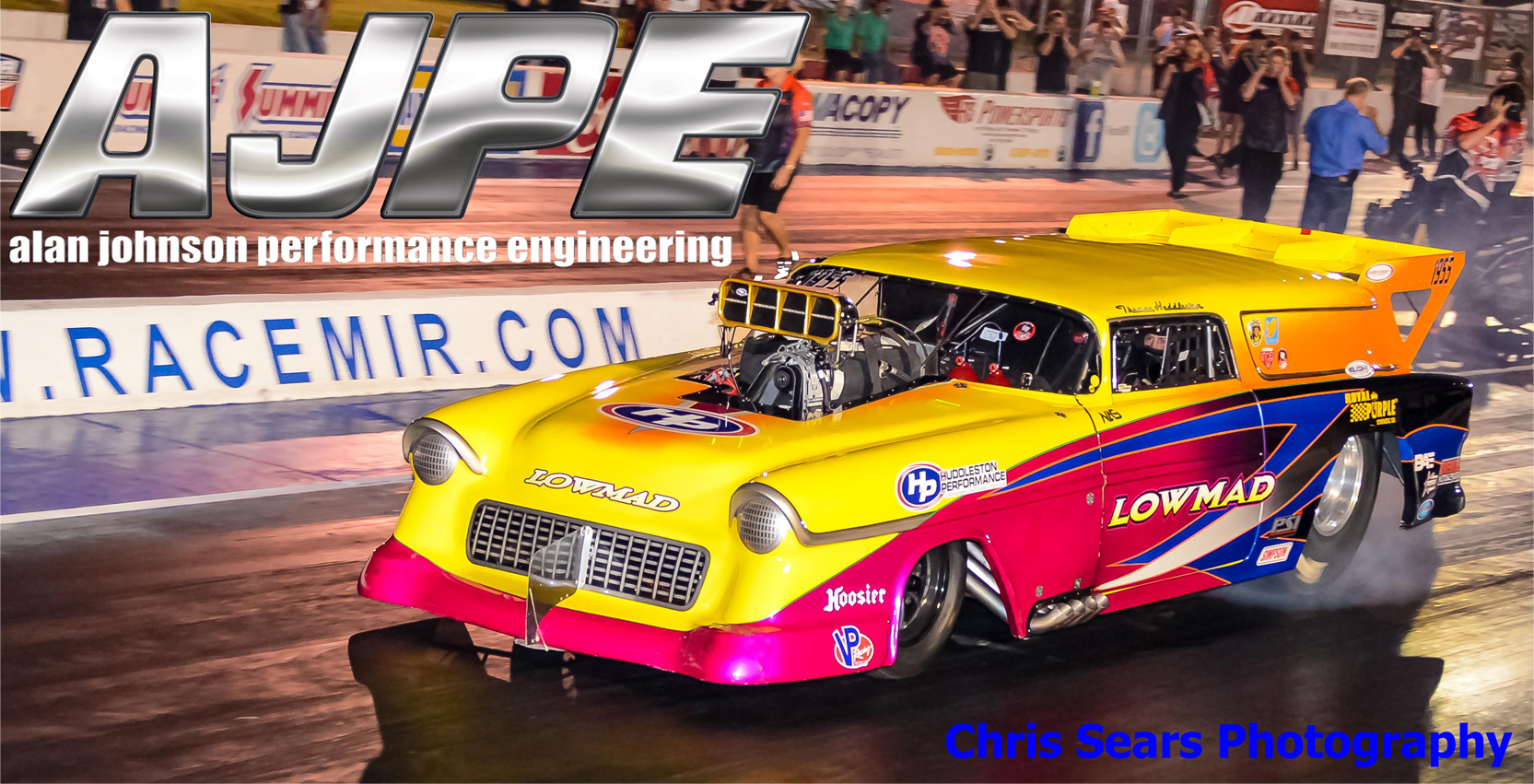 The Lowmad Team spent the 2015 racing season learning the ropes of their new Pro Extreme entry. As the season came to an end, it was time for the Huddleston Family to make the next step in the infamous wagon's career. Many hours of research led them to the team at Alan Johnson Performance Engineering for their next challenge.
After months of development, the new partnership will see a pair of AJPE 5.300 Hemi's coming into the Lowmad's stable for the 2016 season. The new engines are currently being finished for fitment to the 55' Chevy Wagon, and both AJPE and the Huddleston Family are looking forward to the results from these powerful pieces.
Lowmad Driver and Huddleston Performance head engine builder Thomas Huddleston is thrilled with the new partnership, "We couldn't ask for better people to work with on our Pro Extreme Program. We were looking to get outside the normal in 2016, and after some conversations with the guys at AJPE it became clear they were the right people for us. I'm excited to see what kind of numbers we can put up with this new combo. We will have quite a bit more horsepower than last season, and I think the results will show that as we progress in 2016."
AJPE is just as eager to welcome Bo, Tammy, and Thomas Huddleston to their 5.300 Hemi Program in 2016. Owner Alan Johnson had this to say about the upcoming partnership, "Up until recently, Outlaw Pro-Modified did not have a minimum weight in place which made our 5.300 Hemi program unappealing to anyone considering an engine of this size. With changes the Huddleston's have put in place to the "LOWMAD" along with several engine upgrades from the AJPE design team, we believe this will be a great fit for both AJPE and Huddleston Performance during the 2016 race season."
The first of two 5.300 Hemi's is scheduled for delivery by mid-January, and will hit the race track shortly after.
For more details on the AJPE 5.300 Hemi, or other AJPE products, visit www.AlanJohnsonPerformance.com .
---
Brady Fomby Racks Up Round Wins at Final SEJRA Event, Grabs
10-12 Age Group with HP 8.90 Turn-Key Car
Brady Fomby capped off a nearly perfect season with a nearly perfect weekend. After collecting an Eastern Conference Finals win, a Division 2 Finals win, and MRP Track Championship, Brady came into the SEJRA final event looking to cap off an amazing season.
After taking Runner-Up honors in 8.90 Index, and winning the Golf Cart Race Friday night, Brady came into Saturday ready to get another win. He marched through the tough 10-12 Age Group to find himself in yet another Winner's Circle! In the finals Brady took a slight starting line advantage, and his HP 8.90 Assassin Turn-Key Car did its job running an 8.92 on the 8.91 dial to earn the win!
Congratulations to Brady and the entire Fomby team on a great win, and a dream 2015 season!
---
Stellar Driving and Ultra Consistent Ride Earns Andrew Green SEJRA Left-Over Nationals 7.90 Index Win
Andrew Green has been marching through the round wins in 2015. Everything from All-Run victories, to local race wins, Andrew has found the Winner's Circle a number of times throughout this season. The SEJRA Left-Over Nationals were nothing new for him, as he put his HP 7.90 Lite Package powered machine into the MRP Winner's Circle to end the 2015 season!
Andrew nearly knocked the tree over in the final round as he took a big starting line advantage with his .015 reaction time. That would give him a big advantage all the way down the track. He was able to pedal his ride to back into the competition and earn the victory with a slowing 8.043 on the 7.90 Index.
Congratulations to Andrew and his family on a great win, and an even better 2015 season!
---
Mitchell Seymore Caps off 2015 with SEJRA $1,000 All-Run Victory at Left-Over Nationals
Mitchell Seymore has been a serious threat to win any race for many years now. Whether it be a local event, or a nationally contested event, Mitchell and his team are always front runners. This weekend's SEJRA Left-Over Nationals was no different for them as they earned the $1,000 All-Run victory!
In the finals Mitchell was set on kill at both the starting line and finish line. As the ambers flashed he was off with an outstanding .007 light. That would be more than enough, but just to be sure, Mitchell was just as close at the finish line with his HP 7.90 Heavy Package. His 8.024 on his 8.01 dial left no room for his competition to get into as he grabbed the win and another great payday!
We want to congratulate Mitchell and his family on an outstanding end to their 2015 season!