Huddleston Performance Inks Title Sponsorship of Newly Formed PDRA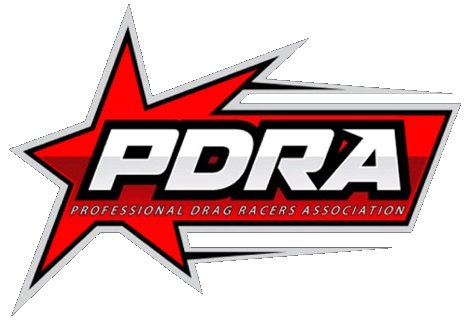 We at Huddleston Performance are always trying to help continue the growth of Jr. Drag Racing. For that reason, when an opportunity arises to help grow the sport we do all we can to help. This is why we are proud to announce our involvement in the newly formed Professional Drag Racers Association.
The Professional Drag Racers Association is the newest series formed around the stars of the Pro Modified racing community. The series will include many exciting "big car" classes such as Pro Extreme and Pro Stock cars, while also incorporating 2 Jr. Classes. The first will be the Pro Jr. Dragster class, which is a qualified 16 car 7.90 Index field. While the second class will be known as Top Jr. Dragster, which is a qualified 16 car bracket class where qualifying is based on Reaction Time.
Huddleston Performance is proud to be the title sponsor of this new organization. We look forward to seeing the growth and prosperity of the PDRA over the years. For more info on the series and for the full schedule check out www.PDRA660.com .
---
Brady Fomby Opens 2014 Season with Win in New HP 8.90 Assassin Turn-Key Car
Brady Fomby and his team decided to start the new year off by visiting Montgomery Motorsports Park for their Hangover Nationals. After taking delivery of their new 2014 HP Assassin 8.90 Turn-Key car just a few weeks ago, Brady was looking to make some shakedown runs to better prepare for the 2014 season. After 2 days of racing Brady found himself with a dream first weekend out in his new ride.
After coming off the trailer with a great first pass, Brady was able to march his way through Saturday's tough field of competitors to earn a Runner-Up finish. However, that wasn't enough for the young 8.90 racer. Sunday he came to the track and ran right through the field yet again, except this time he was able to take home the race win!
Congratulations to Brady and the entire Fomby family on an outstanding first outing in their new HP 8.90 Assassin Turn-Key Car.
---
Alexcis Schultz Ends Stellar 2013 Season with Victory In Huddleston Performance Bracket Jr. Championship Race
Alexcis Schultz has had a tremendous 2013 season. After stepping up to her Huddleston Performance 7.90 Lite Package over the winter, she has seen a number of win lights this season. Wins throughout the season, including winning 2 IHRA Ironmen in one weekend, have made 2013 a memorable year for the oldest Schultz Family racer. However, Saturday afternoon Alexcis took home one of her biggest race wins of the season, the 2013 Huddleston Performance Bracket Jr. Championship.
This year's race saw the best racers from 9 different tracks across the East Coast trying to take home the Championship. Out of the 36 racers entered, Alexcis would not be denied her Championship. She marched right through a tough crowd, which included a number of fellow HP Racers, and took her spot in the Championship Round. In the finals she would meet up with West Virginia racer Mason Gross. Alexcis had been on her game all day and Mason knew he would have to be good. When the tree fell Mason left a hair too early, cutting a -.014 light and giving Alexcis the win. Just for good measure Alexcis put together a great package for the win, cutting a .034 and showing off her HP muscle with a dead on 7.903 on her 7.90 dial.
Huddleston Performance would like to send out a big congratulations to Alexcis and the Schultz team on bringing the Huddleston Performance Bracket Jr. Championship back to the HP stable for the second year in a row. We also want to congratulate the entire Schultz team on an outstanding weekend overall; as Alexcis also found herself taking home the Runner-Up finish in the SEJRA's 13 & Up class and younger sister Mia Schultz took home the win in the SEJRA's 10-12 Age Group with her HP 8.90 Sniper Jr. Package. Great ending to the 2013 Schultz Family!
---
Wesley Syme Makes It 3 out of 4 Years At Silver Dollar Raceway, Collects Wally at Jr. Challenge Event
Wesley Syme has flat out dominated the past 4 years of the Silver Dollar Raceway Jr. Challenge Event to end their season. In those 4 years he has taken his Huddleston Performance built 8.90 Turn-Key Racecar to the Winner's Circle 3 years and Runner-Uped the 4th. That's 3 Wally's in 4 years! In one of his final races as an 8.90 competitor, Wesley used a string of great lights and consistent E.T.'s to collect yet another Wally for his collection.
Congratulations to Wesley and the entire Syme family on a great win, and on a great 8.90 career!