Huddleston Performance $5K Shootout Field Set and Ready for The Week at Thunder Valley
The field is set for one of the biggest Jr. Races of the season! The HP $5K Shootout has become a staple of The Week at Thunder Valley, and this year's is setting up to be the biggest ever! This year's 64 entrants are as follows:
1. Rachael Weis

2. Ashley Cole

3. Brad Cole

4. Hannah Taylor

5. Trent Phann

6. Charlotte Mallow

7. Josephine Mallow

8. Alyssa Martin

9. Gage Rachford

10. Morgan Burgess

11. Lizzie Martel

12. Callie Martel

13. Carson Emmett

14. Roger Thornton

15. Wyatt Palmatier

16. Maverick Palmatier

17. Trenton Willis

18. Brayden Davis

19. Johnny Brannen

20. Bailey Ferraro

21. Shelby Hoffmeyer

22. Nick Ferraro

23. Leslie Pesnell

24. Samantha Miller

25. Blake Adams

26. Guy Moseley

27. Josh Owens

28. Dru Owens

29. Jaxon Messamore

30. Matthew Miller

31. Hunter Feltner

32. Tripp McCarty

33. Caraline McCarty

34. Melissa Wilson

35. Kaylee Miller

36. Zach Pennington

37. Noah Rambow

38. Francis Vignola

39. Grace Rowe

40. Antonio Locoangeli

41. Kevin Kohr

42. Chad Logan

43. Alexi Stoupas

44. Gage Burch

45. Jon Northrop

46. Anthony Capirose

47. Brad Northrop

48. Makenna Brown

49. Skyler Bee

50. Sadie Wicks

51. Hannah Bouldry

52. Todd Greene

53. Duane Schmidt

54. Justin Hutto

55. Cameron Wheeler

56. Jordan Holley

57. Nate Kelley

58. Raelyn Prince

59. Jordyn Prince

60. Ed Grisez

61. Courtney Grisez

62. Jake Opper

63.Julia Brannen

64. Keenan Myers

Alternate 1: Ethan Sanders

Alternate 2: Colton Brannen
We look forward to another spectacular HP $5K Shootout during The Week at Thunder Valley. Good luck to all the participants who made the 64 car field!
---
Huddleston Performance Western and Eastern Conference Finals Specials Now Available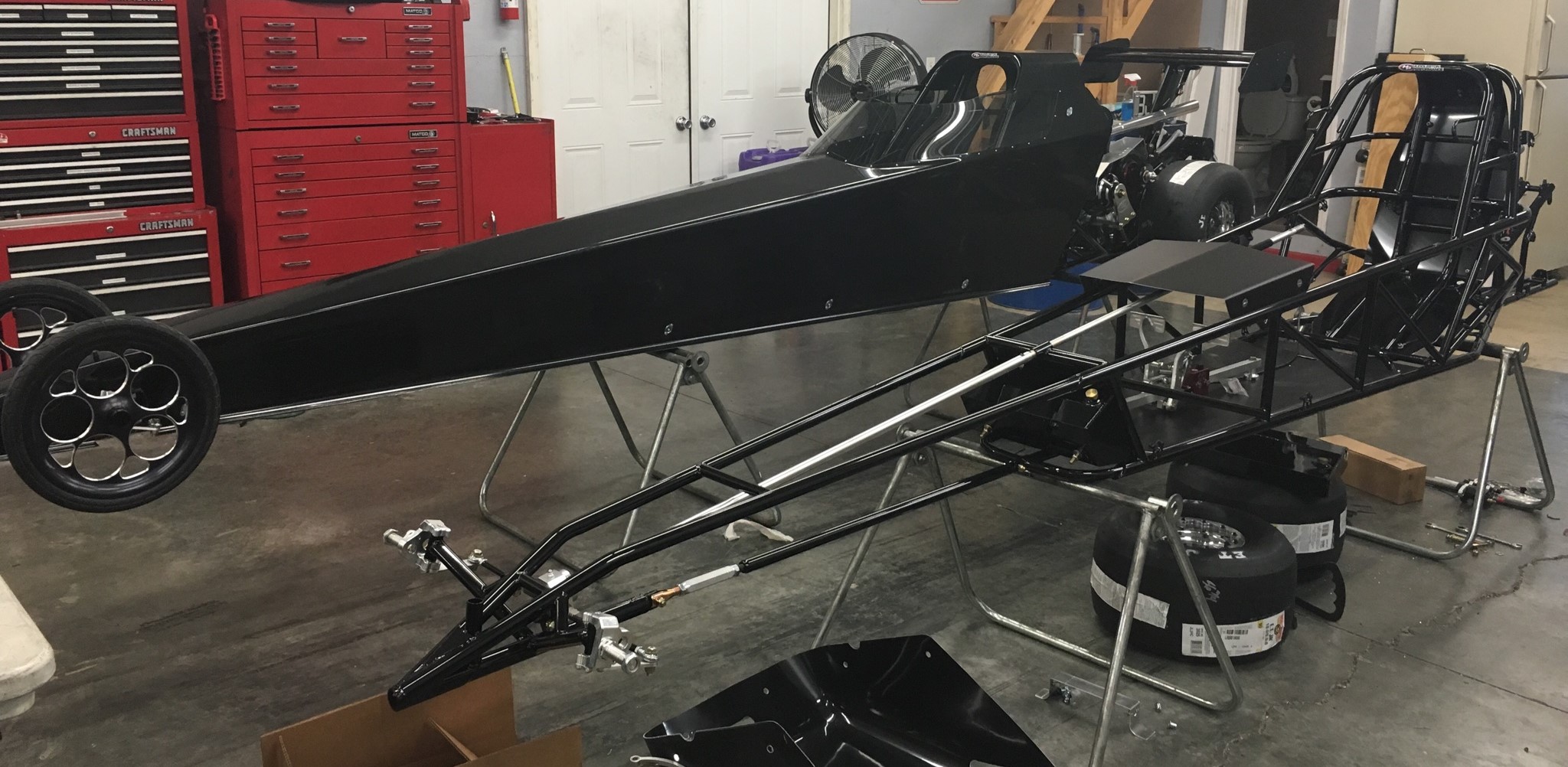 Here at Huddleston Performance we always do the Western and Eastern Conference in grand fashion! Not only with our displays, but with our specials on Huddleston Performance products. This time of year is the only time you can receive discounts on some of our biggest products. If you have been on the fence about that new piece, today is the day to climb down and get it! This year's Conference Finals Specials are as follows:
**FREE** Carburetor Top/Bowl Upgrade with the purchase of any HP Sniper Engine.
**$200 OFF and FREE Carburetor Top/Bowl Upgrade** with the purchase of any HP Sniper Engine Package.
**$50 OFF** on the purchase of a new HP Holeshot Series Clutch.
**$500 OFF** on the purchase of a new HP Assassin Turn-Key Car.
**$200 OFF** on the purchase of a new HP Assassin Rolling Chassis.
These are the major items you can save on during both the Conference Finals and the weeks between them! We will also have a number of small item specials only available at the events themselves. Don't wait to get your new hot rod, save money and win races all with the same purchase.
These items may be pre-ordered and picked up at either Conference Finals. Call today to get your new HP hardware. Engine specials do not apply on trade-ins.
---
Green Puts on Driving Clinic at Opening Midwest Series Race, Grabs Age Group and Quick 32 Wins

If you have surfed the HP Website much, you have seen Andrew Green on our front page many times. This past weekend he put on his best performance to date at the opening Midwest Jr. Series event by grabbing both the 13 & Up Age Group and Quick 32 wins.
Andrew started the day out in his HP 7.90 Lite Package bracket entry. He put together a stellar string of lights, and an ultra consistent machine to click off a number of round wins. By the end of the day he was standing tall over the large number of entrants with the Big Daddy trophy!
As if that wasn't enough, Andrew was also doing double duties in his Quick 32 hot rod with an HP 7.90 XL Package on it. After qualifying in the top of the field, Andrew marched through the 5 rounds of competition to park his second car in the Winner's Circle as well!
We want to send a congratulations out to Andrew and the entire Green Team on an outstanding day of racing!
---
Kaden Haynes Sweeps Up the Competition at Bristol Dragway, Grabs Two Wins in One Weekend
Kaden Haynes has racked up the race wins in his Jr. Career. In past seasons he spent his time finding the Winner's Circle with his HP 8.90 Sniper Jr. Package. This year Kaden made the switch to 7.90 racing with an HP 7.90 Lite Package, and the change has been seamless!
This weekend Kaden not only found the Winner's Circle on Saturday, but took the clean sweep of the weekend by finding it again on Sunday! Great driving, and a ridiculously consistent hotrod marched right through the Bristol competition for the win. Kaden made a slew of runs between 7.902 and 7.909 to take home all the hardware!
We want to send a huge congrats out to Kaden and the entire Haynes Team on a perfect weekend!
---
Simon Shinski Puts HP 11.90 Pea-Shooter Package In Winner's Circle For Second Event in a Row at I-29 Dragway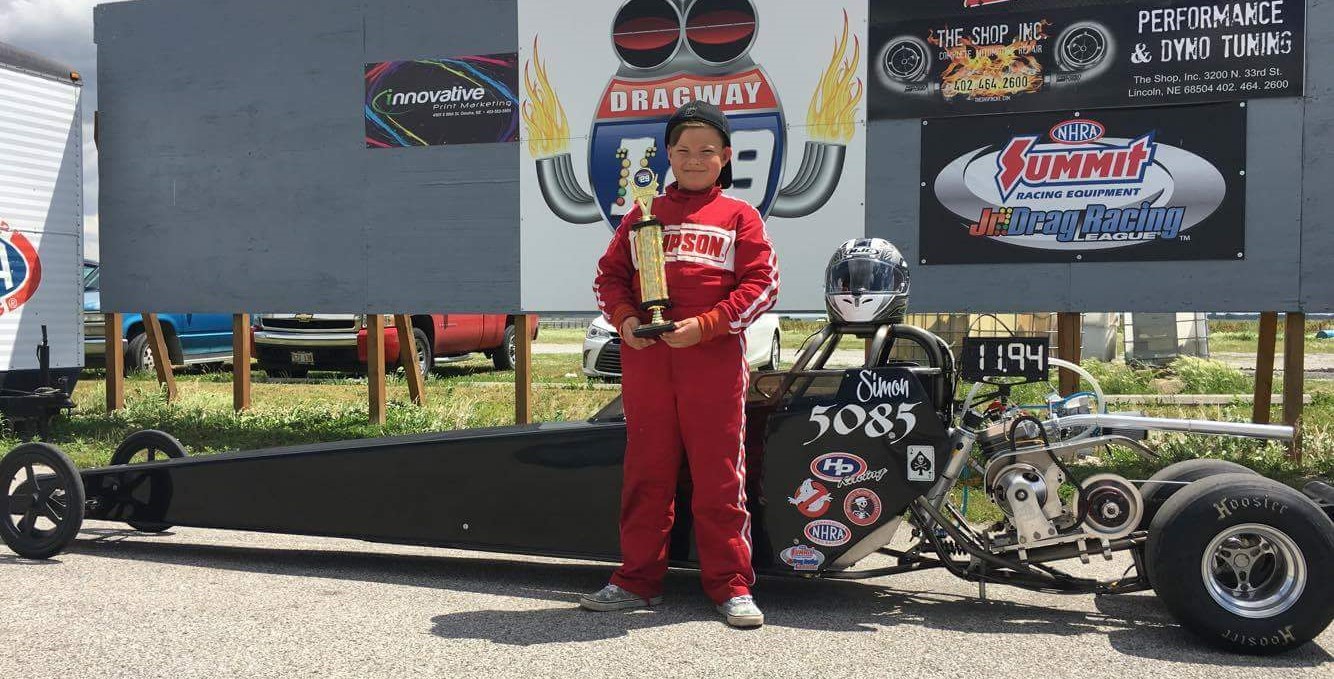 The Shinski Brothers have been racking up the race wins in 2016 with their HP Packages. This weekend it was Simon's turn to grab another race win with his HP 11.90 Pea-Shooter Package.
Coming off a race win a few weeks ago, Simon was set to march through a tough field of racers yet again at I-29 Dragway. As the day progressed, his great lights and a consistent hot rod proved to be too much for his competition as he found the Winner Circle yet again!
We want to send a big congrats out to Simon and the entire Shinski Team on another great win!
---
Sydney Thompson Grabs First Win of 2016 at Brainerd International Raceway in HP Turn-Key Car
Sydney Thompson has racked up the race wins in Minnesota for years now. Collecting 4 track championships during her career, Sydney has started her 2016 season in similar fashion by finding the Winner Circle this past weekend at Brainerd International Raceway.
Sydney marched through a tough field of competitors, as both her and her HP 7.90 Assassin Turn-Key Car were spot on. A win Saturday was a great start to the weekend, and Sydney followed that up with a Runner-Up finish on Sunday!
We want to congratulate Sydney and the entire Thompson team on a great weekend of racing!
---
Huddleston Performance $5K Shootout to Anchor Bristol Dragway's Week at Thunder Valley Again in 2016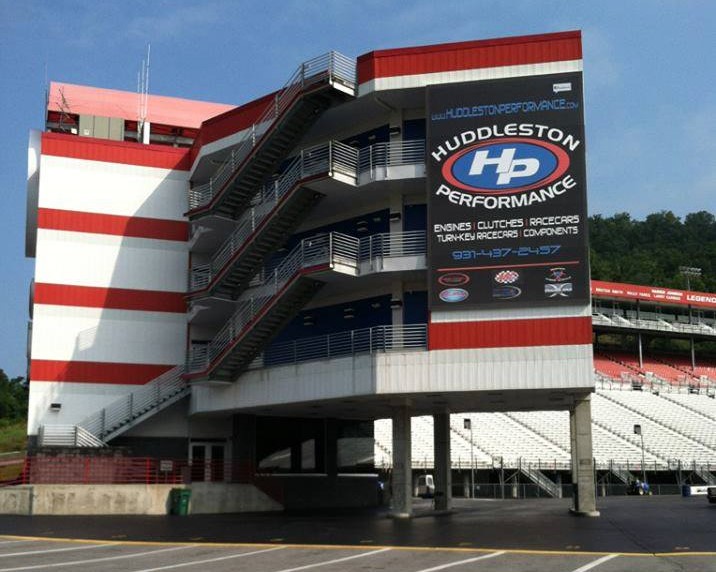 In 2016, the Huddleston Performance Shootout is back by awarding not only $5,000 cash to the winner, but also $2,000 to the runner-up, while semi-finalists will take home $1,000 each.
The race, slated for 5 p.m. on Monday, July 18, features a 64-car field competing in true shoot out style. The first two rounds of eliminations will be random pairing with contestants going on a ladder at 16 left.
Entry fee for the race is $225, and no time trials are scheduled for the race. No Refunds. No Entry Transferals. No Double Entries.
If full 64-car field does not get filled we will take the first 32 entries and payout $5,000 to the winner.
The registration for the HP Shootout will be online through Events.com. Registration will open Thursday, June 23rd at 10 a.m. EASTERN time. Be sure to mark your calendars as this event has sold out in less than 5 minutes then previous 2 years!