Huddleston Performance Introduces New Hoosier 18x9x8 Jr. Slick Available Immediately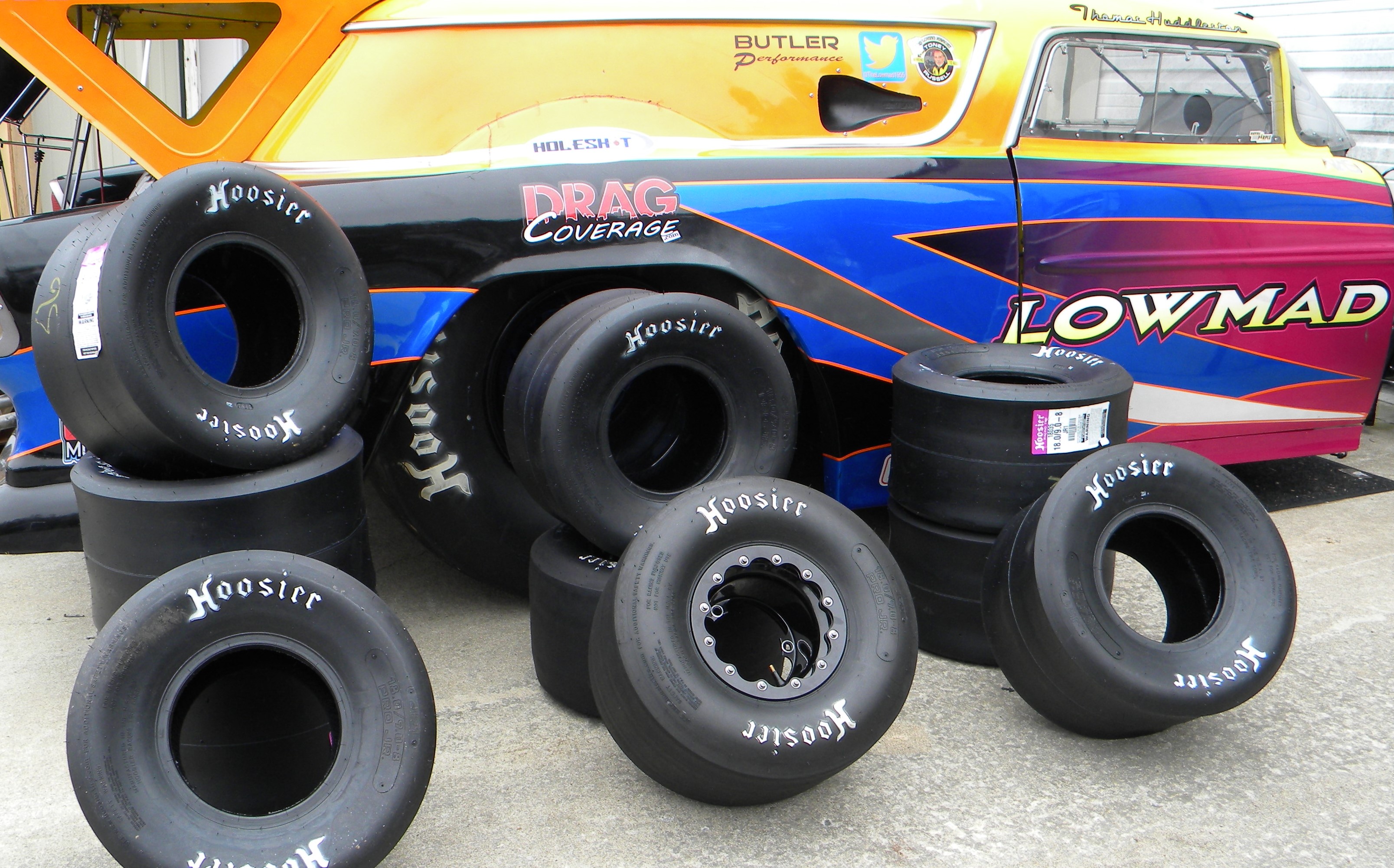 For a few years now there has been a void in the Jr. Dragster Tire market. While others have attempted to fill it with no success, Huddleston Performance and Hoosier Tire have been quietly developing the next generation Jr. Tire to hit the track. That tire has arrived, and is the same high quality product seen from Hoosier's Big Car division!
The new tire features many improvements over the current options available for Jr.'s. Improved roll-out, a new side wall and tread design, and a better compound make this the new choice for Jr. Dragster tires! The 18x9x8 tire works great on both 8" and 9" wide rims, and has the impressive square edge look of our Hoosier Pro Modified Tires!
These new pieces are in stock and available at a special introductory price of $100 per tire, and while we can't promise you the 210 mph performance of our Lowmad Hoosiers, we can promise you one of the nicest tires to ever hit the race track on a Jr. Dragster!
---
New HP Assassin Chassis Continue Construction as Start of Season Nears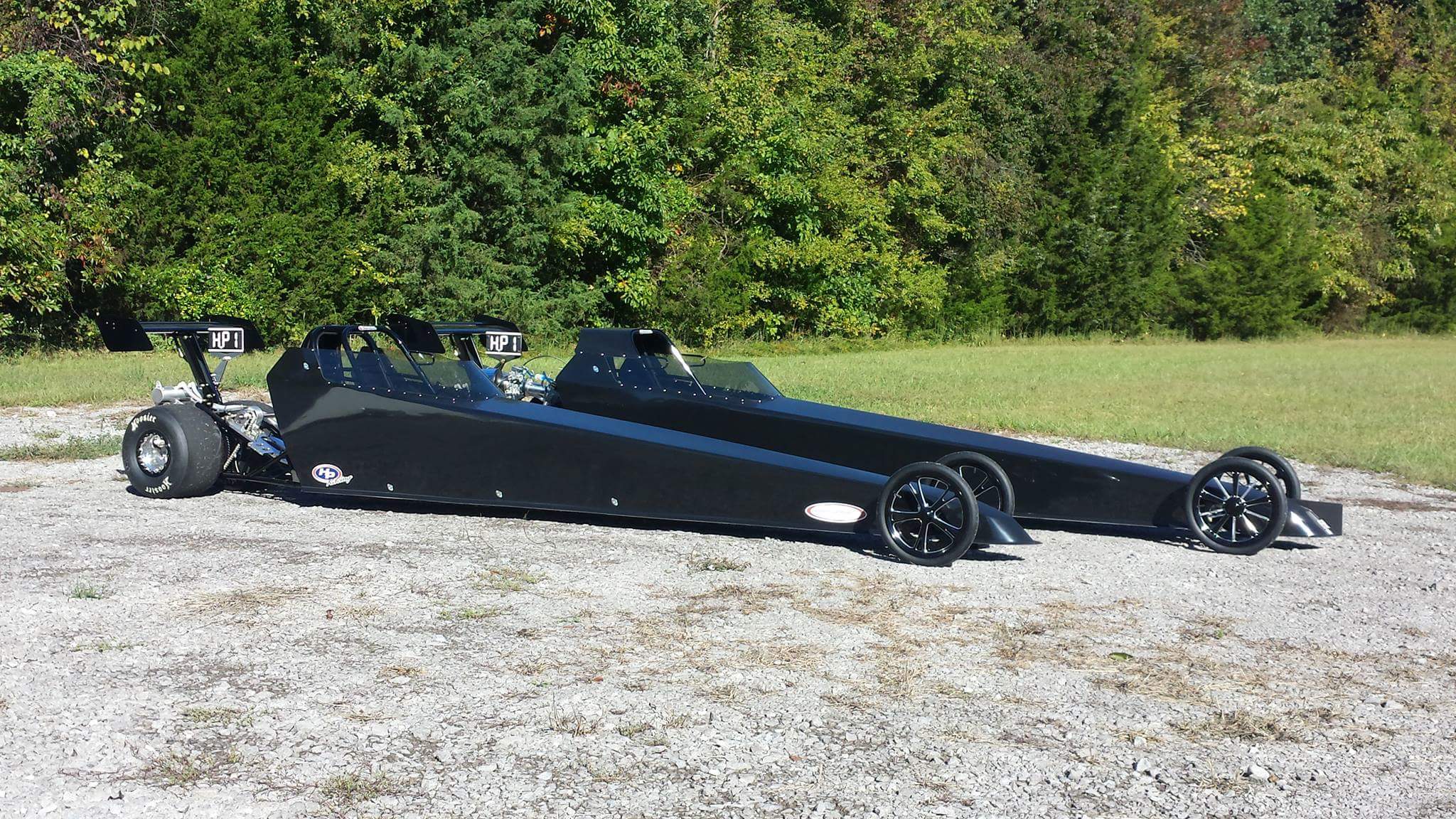 Huddleston Performance Assassin Chassis' have been flying off the shelf so far in 2017! Whether custom hot rods or our Championship winning spec cars, the HP Assassin has been a popular choice for serious racers looking to step their programs up.
Don't get caught behind before the season even starts. Call today to order your 2017 HP Assassin, and find the Winner's Circle more often than ever! See some of the details that help separate our Chassis from others in the Jr. Dragster Market here.
---
HP Racers Dominate Division 2 Event, Sweep All 3 Age Groups with Syme, Thaxton, and Bynum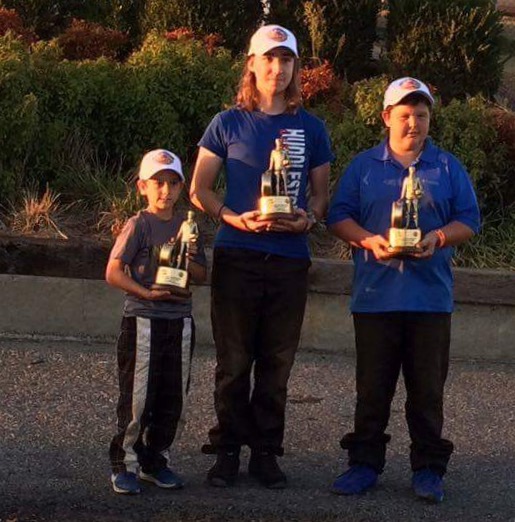 HP Racers dominated last weekend's Division 2 Event at Silver Dollar Raceway. Grabbing wins with each of our combinations, when the dusted settled Jace Bynum, Bruce Thaxton, and Wesley Syme all collected Wally's!
Jace Bynum started the party with his HP 11.90 Pea-Shooter Package. After dominating much of the season in his part of the country, this weekend would be no different. A string of great lights, and a great hot rod provided by dad Jimmy Bynum, helped provide Jace with a new Wally Trophy!
Bruce Thaxton continued the successful weekend with his HP 8.90 Sniper Jr. Package. He put together a great performance with his brand new package to help secure the win! Bruce also collected a Wally for his trophy case!
Finally it was Wesley Syme parking his HP 7.90 Turn-Key Assassin hot rod in the Winner's Circle to grab the older age group win! The final round was Wesley's 1,000th pass in a Jr. and he made it count with a nearly perfect package of .000 and 7.894 for the win!
Congratulations to all these great HP Racers on a fantastic weekend of action!
---
Mia Schultz Owns PDRA Top Jr. Division, Wins Championship in HP Turn-Key Car
Mia Schultz has been a force in the PDRA Top Jr. Division throughout the entire 2016 Season. Racking up a ton of round wins, Mia was able to park her hot rod in the Championship slot at the season's end!
Mia capped off a great season by taking home the win in the rain delayed Bradenton event held at Virginia Motorsports Park. A string of great lights and an ultra consistent HP 7.90 Turn-Key Assassin ride gave her enough to grab the race win and championship!
Congratulations to Mia and her entire team on an outstanding 2016 season.
---
Jace Head Caps Off Great Season with 2 Track Championships in HP 7.90 Turn-Key Assassin
Jace Head has been the standard at Roswell Dragway and Amarillo Dragway in 2016. Ever since taking delivery of his HP 7.90 Turn-Key Assassin a few seasons ago, Jace has been collecting wins weekly in West Texas.
This season Jace took it to a whole new level of dominance. Not only did he grab the championships, but he also collected the final race day win at Roswell Dragway with a brand new HP 7.90 Lite Package! A race win, dash for cash win, and 2 championships is quite the way to round out 2016!
Congratulations to Jace and his entire team on a perfect 2016 ending!
---
Shaun Carver Takes Midwest Sportsman Victory in HP 7.90 Turn-Key Assassin
Shaun Carver has had a great Jr. Career. Collecting a number of race wins all over the Midwest portion of the country in his HP 7.90 Turn-Key Assassin. As his Jr. days wind down, his race winning has only ramped up!
This past weekend Shaun and his team rolled into Gateway Motorsports Park for the Midwest Jr. Series event. When the dust settled Friday night, Shaun found himself the lone survivor of over 120 entrants in the Pro Sportsman class! Great driving and an ultra consistent HP 7.90 Lite Package helped to ensure another great outing for the Carver Team!
Congratulations to Shaun on adding another piece of hardware to your collection!
---
Curtis Girls Double Up Again, This Time with 7.90 and 8.90 Wins at Milan Dragway
The Curtis Girls, Morgan and Kaitlyn, have been making a habit of doubling up with race wins the second half of 2016. They were at it again this past weekend at Milan Dragway as Morgan took the 8.90 win with her HP 8.90 Sniper Jr., and Kaitlyn was able to grab the 7.90 victory with her HP 7.90 Sniper Lite Package!
Congratulations to both Morgan and Kaitlyn on a great weekend of racing!
---
Gage Rachford Continues Hot Streak of Racing, Grabs Edgewater Victory with HP 8.90 Sniper Jr. Package
Gage Rachford has been on a tear during the backhalf of 2016. Grabbing race wins left and right with his HP 8.90 Sniper Jr. Package, Gage collected his 7th race win of the season this past weekend! Closing in on double digit wins for 2016, Gage and Crew Chief/Dad Kris Rachford have found their stride for earning race wins this season!
Congratulation to Gage and the entire Rachford Family on a great weekend, and an outstanding 2017 season!