Sales Hours: Mon-Fri 8 a.m. - 5 p.m. Central Tech Hours: Mon-Thurs 8 a.m. - 5 p.m. Central
Huddleston Performance Introduces Next Generation 7.90 Engine, HP 7.90 Sniper Ultimate Raises the Bar In Jr. Racing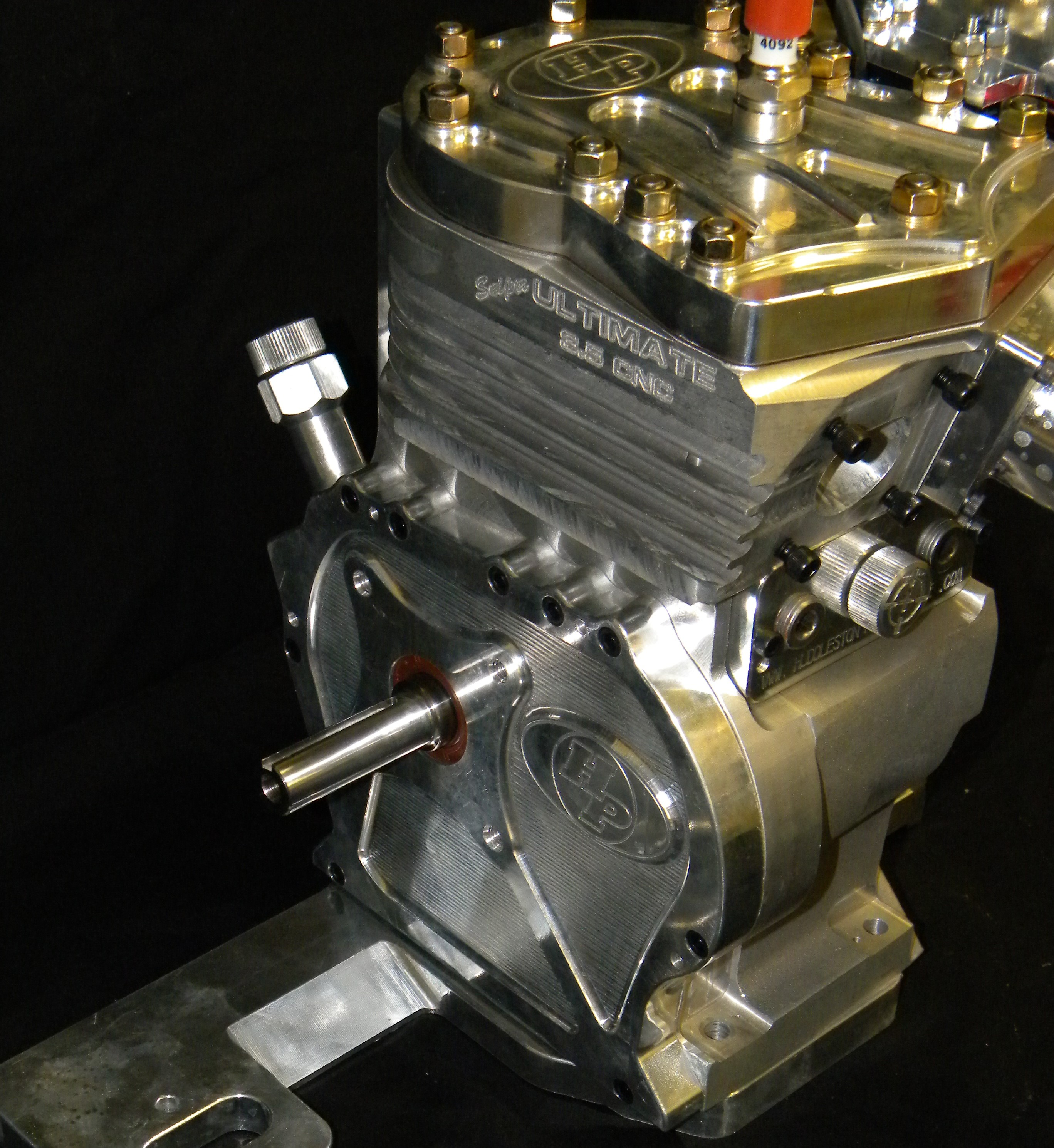 **Note to Readers: Remember the time and date you read this. This new engine will have many copy cat forms over the coming years. There will only be ONE original version of all these items.**
Bo Huddleston and the team at Huddleston Performance have been hard at work creating a new level of 7.90 Jr. Dragster Engine. We began with one of the most accomplished Jr. Engines on the planet, the HP 7.90 Sniper Lite. From there many hours of design work have gone into building the most advanced Jr. Engine the sport has seen, with over 40 changes helping to extend both longevity and consistency. (Yes we think we can improve even from the Championship leading HP 7.90 Sniper Lite. :)) These countless hours have resulted in what you see, the new HP 7.90 Sniper Ultimate!
The HP 7.90 Sniper Ultimate is stronger in nearly every direction. The base starts o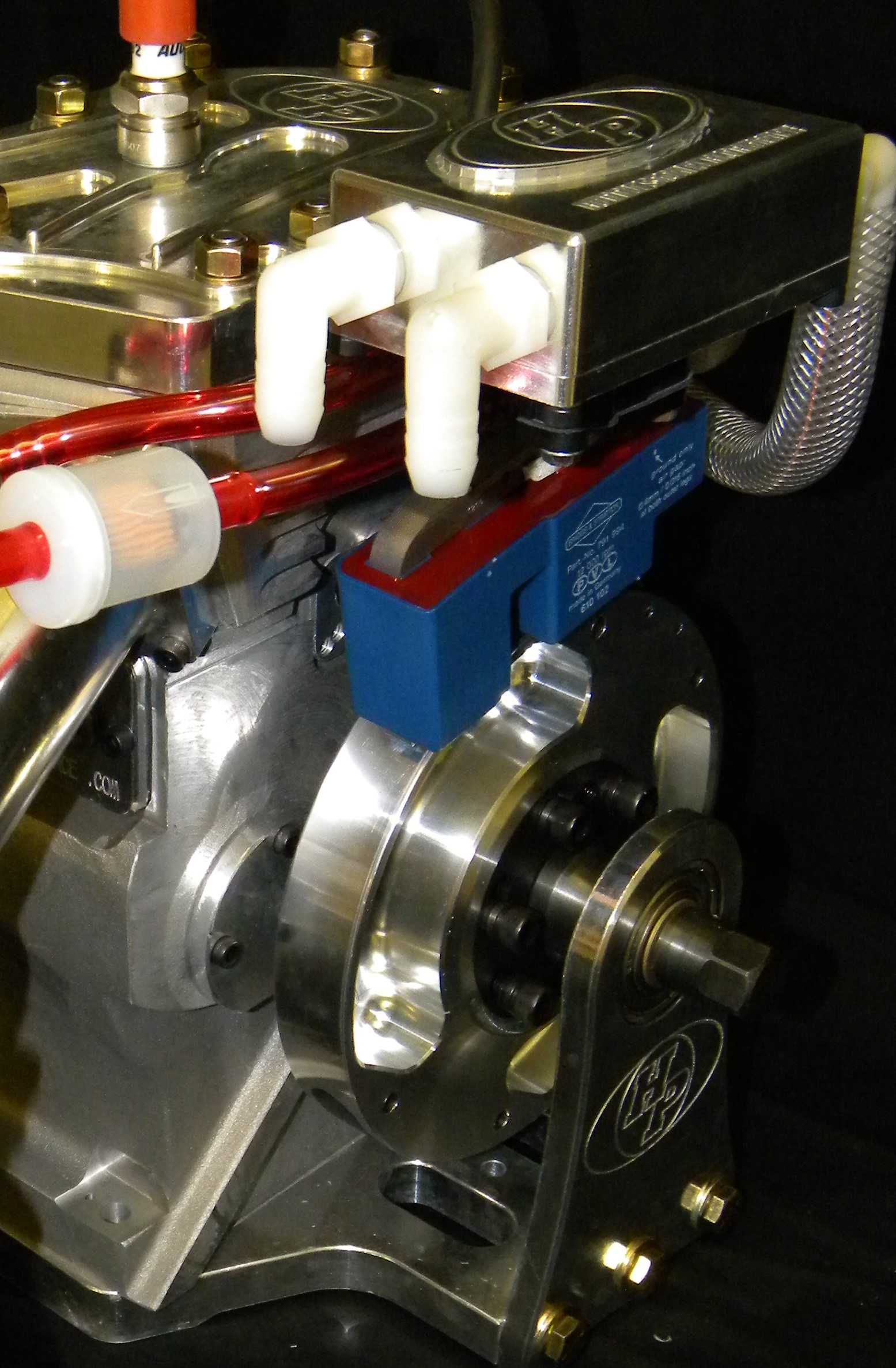 ut with an all new, Huddleston Performance exclusive, Billet 1 1/8" Crankshaft. We felt this was an absolutely necessary starting point for the new combination. Many of you are familiar with the more standard 7/8" and 1" journal crankshafts. Reality is, in 7.90 competition, no version of a 7/8" crankshaft is good enough in ANY ENGINE. For that reason, we at Huddleston Performance worked with ARC to produce the first ever 3" stroke, 1" crankshaft over 15 years ago. The 1" has been the standard in Jr. Racing since then, until today when the new HP 1 1/8" Crankshaft is setting a new bar!
From there, the proprietary parts list and the strength of this engine continue to grow! All new HP exclusive Connecting Rods, HP exclusive Lifters, HP exclusive and larger than ever made Cam Gears, Improved Crank and Camshaft Bearing Layout, Thicker Cylinder Sleeve, Larger Diameter Valve Seats, the list of stronger parts is nearly endless! These parts are just a sneak peak at the internals which set the new HP 7.90 Sniper Ultimate apart from every other engine on the market today.
Internal parts are only part of the improvements brought to the new HP 7.90 Sniper Ultimate. For the first time in Jr. Dragster history there is an engine which i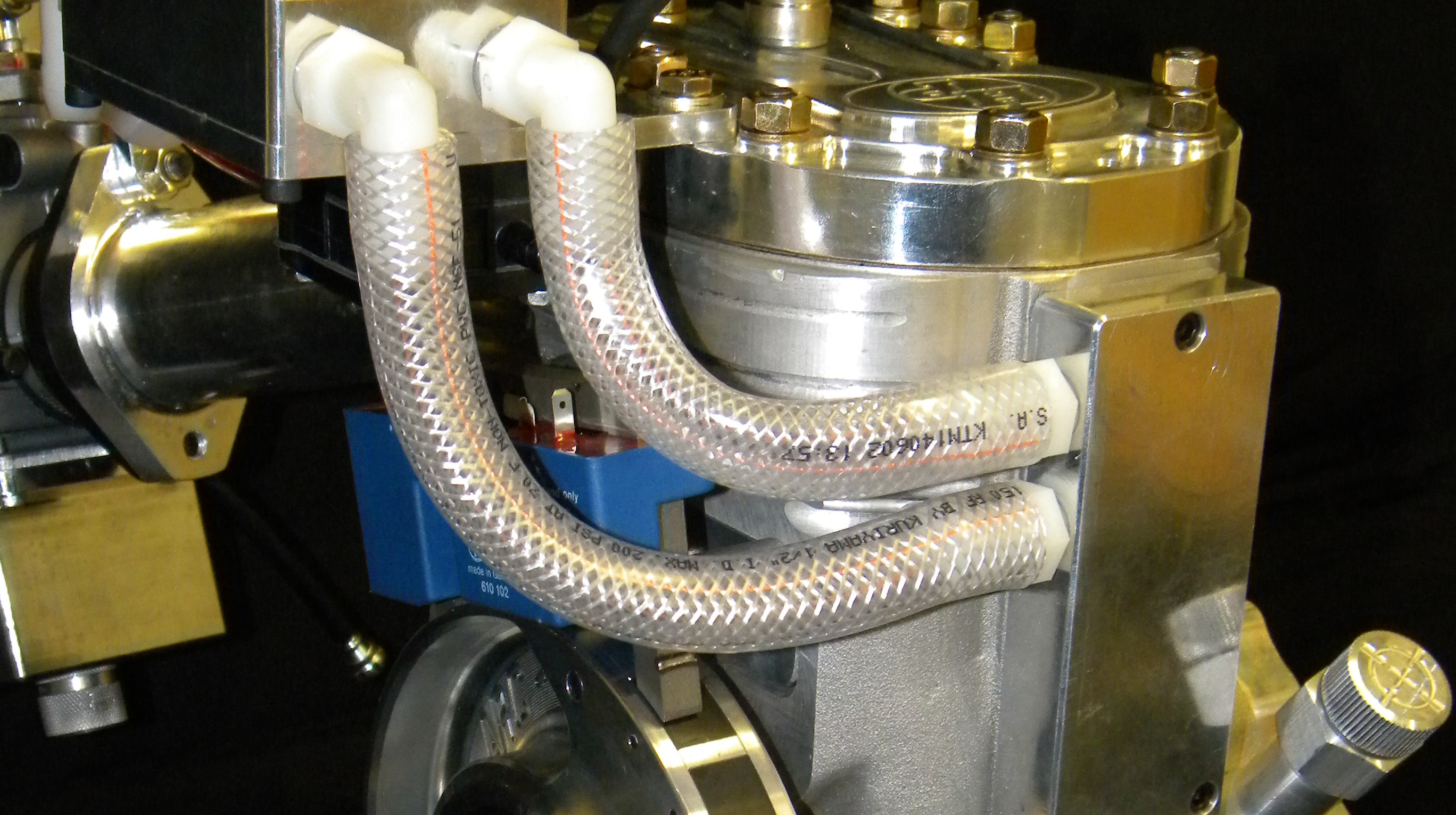 ncludes an HP Oil Pan System! This new system gives a larger crankcase volume which allows for the use of more oil within your expensive engine. More oil capacity means the dilution of metal shed throughout racing your combo. Cleaner oil equals more longevity for all of the parts in your engine! (ALL OF THE PARTS IN YOUR ENGINE!!) The new HP 7.90 Sniper Ultimate has an oil carrying capacity of 20 ounces, and with the built in baffle system, you will actually race on those 20 ounces!
The external improvements continue all around the HP 7.90 Sniper Ultimate. A new improved Head Bolt Pattern helps to minimize blown head gaskets, built in Crank Support comes standard, removable Cam Bearing boss allows for easy change bearings, PVL Ignition incorporates the latest in Jr. Ignitions, optional 40mm or 42mm HP Carburetors, as with the internal parts, the list of external improvements goes on and on!
We currently have a few R & D HP 7.90 Sniper Ultimate's racing throughout the country. They have found the Winner's Circle many times in 2017, with one of them already claiming its first Championship! Don't get left behind, or settle for the copied version of the latest Jr. Dragster technology, call Huddleston Performance today for the best 7.90 Jr. Dragster Engine ever created!
---
Jonathan D'Aprile Earns Bradenton 8.90 Track Championship with HP 8.90 Assassin Turn-Key Car
Jonathan D'Aprile and his team have been getting better and better with each outing since taking delivery of their HP 8.90 Assassin Turn-Key Car. All their hard work and efforts paid off in 2017, as they were able to capture the Bradenton Motorsports Park 8.90 Track Championship.
Jonathan drove the wheels off his HP 8.90 Assassin, with dad Tommy D'Aprile turning all the right screws all season long! When the dust settled, Jonathan had found the Winner's Circle a number of times throughout the year, and captured his first Track Champioship!
We'd like to congratulate Jonathan and his team, and wish them the best of luck as they make the move to 7.90 in 2018!
---
Jeb Bolyard Takes His HP 8.90 Assassin Turn-Key Car to National Trails Track Championship
Jeb Bolyard and his team were on a mission in 2017, and that was evident in all the round wins they racked up! Using his HP 8.90 Assassin Turn-Key Car to help along the way, Jeb found himself taking home a slew of race wins throughout the 2017 season.
On a strong year of 4 wins and 1 runner-up, Jeb earned himself the 2017 National Trails Raceway Track Championship! That wouldn't be enough for him this season though, as he also became the PaceMakers Dragway Co-Track Champion, and won the Division 3 10-12 Year Old Race of Champions!
Congratulations to Jeb and his entire team on an outstanding 2017 season, good luck in 2018!
---
Paige Pommerich Captures 11.90 Championship in First Season with HP 11.90 Pea-Shooter Combo
The Pommerich Family has had much success in their part of the world with their HP 11.90 Pea-Shooter. This year, Paige Pommerich took the wheel of her HP 11.90 Pea-Shooter powered machine to continue the family success!
After a season full of round wins, and finding the Winner Circle a number of times, Paige was able to capture her first 11.90 Track Championship! This made the third season in a row for the Pommerich Sister's and their Twisted Sister Racing Team to grab a championship with this combination!
Congratulations to Paige and her entire team on a great season of racing action!
---
Huddleston Performance Acquires Snyder Motorsports Jr. Division, Creates Opportunity for Highest Quality, Cost Effective Clutches to hit Jr. Dragster Market