Trenton Willis Takes to New HP 7.90 Assassin Perfectly, Captures Win in Second Outing
Trenton Willis and his family joined the HP Team this year during The Week at Thunder Valley. Picking up a new HP 7.90 Assassin Turn-Key Car, the team has been running great since debuting the hot rod. In only their second weekend out, Trenton has already found himself in the Winner's Circle!
The team came out swinging, grabbing round wins in their first outing with the new hot rod. Coming into their second weekend of action the team was confident in their new hardware and it showed. Trenton marched through the tough field of competitors, and in the finals was nearly perfect! When the tree dropped he was off with an dead on .001 light, pairing that with a pedaling 7.96 on his 7.90 dial for the win!
Congratulations to Trenton and the entire Willis Team on a fantastic start to your HP Careers!
---
New Car, Same Outcome, Cade Poe Collects Another Wally in New HP Assassin Chassis
At this stage of his Jr. Career, if you haven't heard of Cade Poe you have probably been living under a rock. The 4 time Western Conference Finals Champion is one of, if not THE, most decorated Jr. Racer to ever come through the sport. This past weekend he took to a new HP Assassin Chassis for some shake down runs, and the results were very similar as he found himself holding yet another Wally!
Cade kicked off the weekend in fine fashion by qualifying #2 with a great .014 reaction time. He then marched through 5 tough rounds of racing to find himself occupying yet another Winner's Circle at Famoso Dragway!
Congratulations to Cade and the entire Poe Team on yet another great weekend of racing!
---
Jace Head Wins Amarillo Track Championship in Exciting Fashion with HP 7.90 Assassin Turn-Key Car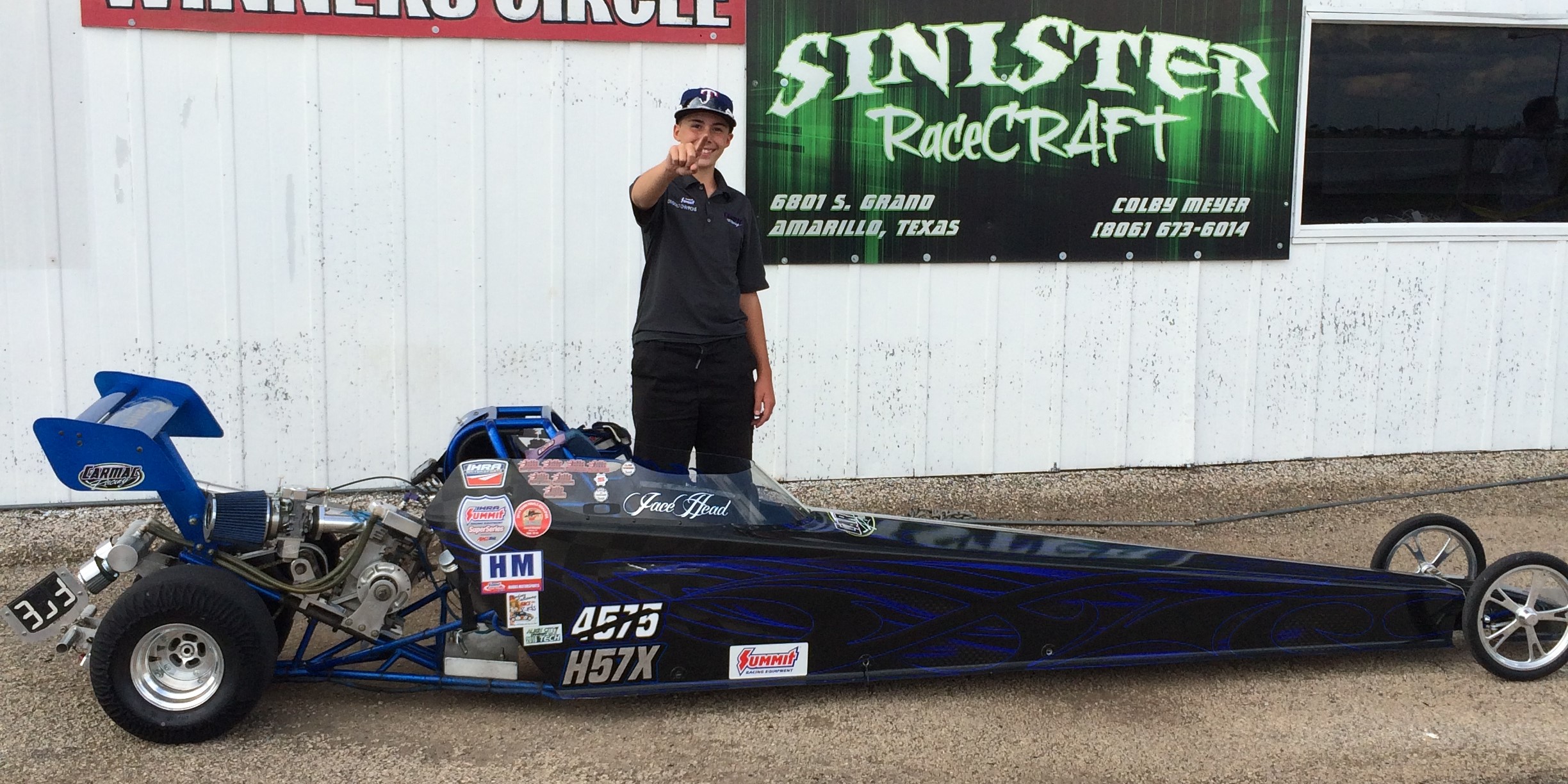 Jace Head has been dominating West Texas for the past few seasons. Ever since getting his HP Assassin Turn-Key Car, Jace has collected a number of round wins, race wins, and championships every season! This year would prove to be no different for him.
Jace came into the final race of the season at Amarillo Dragway tied for the points lead in his HP 7.90 Assassin Turn-Key hot rod. Not only did he end up with the championship, but he left no doubt about it as he took the day's race win as well to firmly secure yet another championship for his team!
Congratulations Jace and his entire team on another outstanding season representing the HP Brand!
---
Simon Shinski Continues to Shine in 11.90, Grabs Another Wally with HP 11.90 Pea-Shooter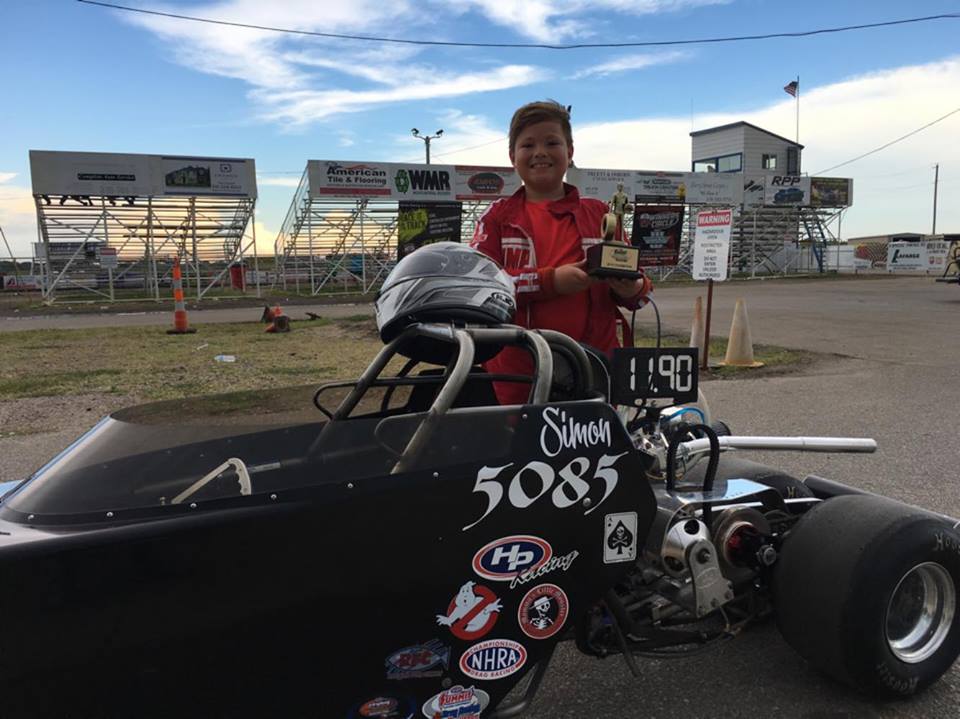 Simon Shinski has officially been kicking butt and taking names in 2016. Collecting a number of race wins, Simon continued that trend this past weekend by grabbing the Wally with his HP 11.90 Pea-Shooter Package.
The younger Shinski brother, Simon has drove the wheels off his hot rod all season. Winning 3 races in a row at one point, Simon carried that great streak of driving into this weekend's Wally Race. When the day ended he found himself in a familiar spot, the Winner's Circle!
Congratulations to Simon and the entire Shinski Team on a great outing!
---
Abby Hacker Grabs Wally with HP 7.90 Assassin Turn-Key Car at ESTA
Abby Hacker and Hacker Racing fought through the extreme heat this past weekend to find themselves in the Winner Circle at ESTA by days end! Driving the wheels off her HP 7.90 Assassin Turn-Key Car, Abby nearly doubled up, but was able to collect the hardware that mattered!
After going to the semi finals in the first race of the day, Abby and her team nearly skipped the second race due to the heat. When the dust settled, the were glad they didn't though as they found themselves in the Winner's Circle collecting a Wally for their efforts!
Congratulations to Abby and the entire Hacker Team on a great day of racing!