Clayton McGinnis Makes 7.90 Transition Look Easy, Earns Gateway Motorsports Park Track Championship in First Season
Clayton McGinnis was hard to handle in his 8.90 days at Gateway Motorsports Park. While some racers struggle to make the swap from 8.90 to 7.90, that was not the case for Clayton in his opening season of Gateway Motorsports Park's Lightning class.
When the dust settled Clayton had found himself in a number of final rounds with his HP 7.90 Lite Package, taking home 2 wins and a runner-up to his credit. Along with a number of round wins, those stats would be enough to earn the Gateway Lightning Championship in his first year of 7.90 competition.
We want to congratulate Clayton and his entire team on a great 2015 season!
---
Claire Pommerich Racks Up in First Season, Captures Great Lakes Dragway Track Championship with HP 11.90 Pea-Shooter
Claire Pommerich made it look easy in her first season Jr. racing. She marched her way to a number of race wins and final round appearances at Great Lakes Dragway to grab the track championship in her opening season of competition!
Claire raced her way to a number of round wins with her HP 11.90 Pea-Shooter Engine in 2015. When the dust settled Claire had accumulated 4 race wins, 2 runner-ups, and 5 appearances in the semi finals. To top off all those great outings, she was also able to earn the Great Lakes Dragway Track Championship!
We want to send a huge congrats out to Claire and her team on a great season for anybody, but an especially outstanding first season of competition!
---
Ryan Mason Caps Off Dream Season with Fontana Track Championship and Final Race Win Using HP 8.90 Sniper Jr. Package
Ryan Mason has been the dominate force on the West Coast this season with his HP 8.90 Sniper Jr. Package. From his performance at the Western Conference Finals winning the 11 Yr Old Age Group, to numerous wins all over the state of California, Ryan has been untouchable for most of the season.
The young 8.90 racer capped off his spectacular season by not only winning the final points event of the season at Fontana Dragway, but he also grabbed the 2015 Fontana Dragway Track Championship in the process! Ryan, along with crew chief and dad Dan Mason, were tough to handle all season. Ryan brought home multiple wins during 2015 on his way to winning his championship!
We want to say a big congratulations to the Mason Team on an outstanding 2015 season! A Western Conference Championship and Track Championship is a top notch year!
---
Huddleston Performance Assassin Chassis in Stock and Ready for Immediate Delivery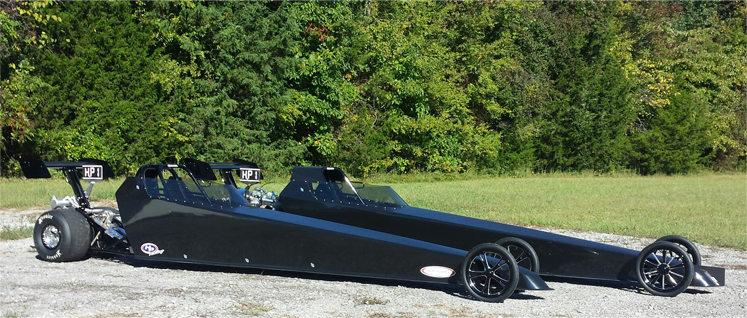 New Huddleston Performance Assassin Chassis' are in stock and ready to help your team capture their Championship hopes in 2016! We currently have 2 HP Assassin's in stock that can be dressed up or left as basic as your team desires!
We currently have 2 Black Assassin Chassis' ready to roll. These cars can be a basic rolling chassis, all the way to Turn-Key hotrods with any of our HP Engine Packages! Wings, Canopies, Contrast Cut Front Wheels, Beadlock Wheels, anything you want to customize your new ride can be done on these new machines!
Call us at 931-437-2457 today to get a jump start on your 2016 racing program!